-ATLANTA
Famous blogger Cgallo, author of Galloblog, is suing her boyfriend for ruining her ability to write long, rambling blog posts about singleness and casual dating.
"For over 18 months, my god-awful dating life fueled a multitude of posts that appealed to a niche group of angsty singles," Cgallo stated in a press release blasted to all 17 of her followers on Facebook. 
"Then [the defendant] Max came into my life and has made it exceedingly difficult to feel sorry for myself or be filled with energizing anger," the plaintiff explained.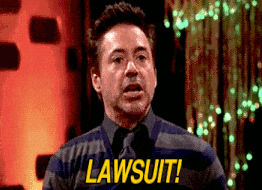 Galloblog readers seem to agree that Max has really been a wet blanket on the fiery angst that initially drew them in.
"Reading Galloblog posts used to always make me feel like I had my life together, at least in comparison. Now I have to read about science and general life advice? Awful!" One reader complained.
Cgallo is suing her boyfriend Max Powers for $100,000. $40 of that is to compensate for the reduced Wordads clicks on her blog from reduced reader interest after her relationship began, and the other $99,960 is for damage to ego from lackluster Facebook engagements with Galloblog posts. 
Max Powers has not made any official comments on the lawsuit, although there have been rumors that he referred to Cgallo as a "nutto" in private text conversations. 
Until the suit is settled, it is recommended that all Galloblog readers send Cgallo their most bizarre and traumatic dating woes so that Cgallo can be vicariously fueled for more zesty posts on romanticals.