The last time I had a really bad breakup, people kept telling me "It wasn't a waste as long you learned something from it." I say this with full love in my heart for these people, but a week after a breakup is not a good time to hear this. I would think with great bitterness and characteristic drama, "Oh, so to learn that I'm unlovable, all I have to do is put myself through a heart-pulverizing breakup – fantastic."
As time dribbles on, however, one does gain some perspective. Our minds sort of force us to learn something. Sometimes the learnt info is useful and helps us become a better person / partner… *BUT* I have learned that you can learn the wrong things and draw the wrong conclusions from your own experiences.
What not to Learn
I think one of the most natural things to learn from a past relationship is signs and cues that whoever you're dating is going to hurt you. You learned that his long delays between texts meant he was losing interest, or her need for "alone time" was really her need for cheaty-cheat times. It is all too easy to transfer that knowledge – of what that speific action for that specific person meant for your past relationship in that specific moment in time – to a new relationship. So if he takes a while to respond to a text or she turns down a Friday dinner to reportedly read Brandon Sanderson in her apartment, it's easy to think "Welp, let me cut my losses early and move on before this all-too-familiar and way-too-painful scenario plays out again. I ain't no fool!"
While there are probably some general signs and cues someone is being a shady dickwad, I think this sort of learntedness is more likely to sabotage potentially healthy relationships than protect your lil ticker.
Jo-Jo's delays between texts may have meant he was not that into you, but Captain Wonderful's delays between texts may mean he is working at his job with integrity and turned off his phone so he wouldn't be tempted to text you every five minutes. Amber's alone time might have been a cover-up for her skanky side hustles, but Classy Clairice's alone time might be a sign that she knows and takes care of herself.
Let me also interject, if I may,* that it can be a very dangerous game to discuss your significant other's behavior with other people. Because just as people are prone to inappropriately generalize their past experiences to ruin their own relationships, they are equally prone to inappaoprirately generalize their past experiences and unintentionally ruin your relationships. So don't let your best friend's experience with a McDouche give you a frantic paranoia about your current partner. This can happen in like manner —
You (unconcernedly): "Yeah, Captain Wonderful and I haven't been texting as much lately."
Your best friend: "Oh no. I remember when I was dating McDouche, he started texting me less when he was pursuing another woman."
You (concernedly: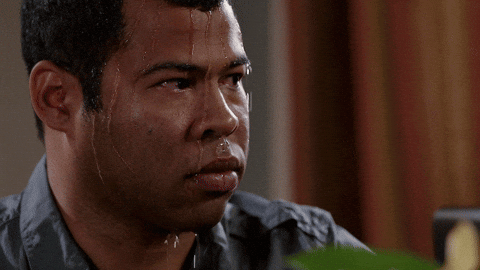 What to Learn
I think what has been helpful to me is to learn what you can "deal with," and what you can't. What's a deal breaker, and what's not. Think about your own role in things souring, and how you could do things differently.
Par example —
You may have always loved country music. Maybe Jo-Jo hates country music, and never wanted to go to concerts with you. When you and Jo-Jo were dating, that drove you crazy. So you can learn that country music concert attending is a really big deal to you.
As for your own role, this is much harder and annoying to do. But you can learn that in the past you were too uncomfortable with relationship ambiguity early in the relationship. You picked apart and over-analyzed the relationship so much that it snuffed out its ability to develop organically. So you can learn to relax and enjoy the flirty texts and awkward silliness of a budding relationship without constantly pulling the relationship emergency break to have a long, drawn out convo about how, where, why your relationship is going.
So sure, learn — but learn the right stuff! RESIST PARANOIA !
— EDITORIAL NOTES —
*Of course I may, it's my blog! papow!