When I was in high school, people were always asking me
"Where are you going to go to college?"
Once in college, they asked
"What's your major? How are you going to use that?"
Once in grad school, it was
"When are you going to graduate?"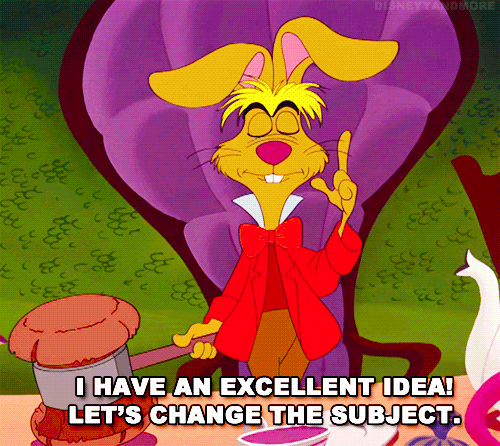 Once graduated, people became bored with my career trajectory and began an assault of inquiries about my relationship status.
"Who are you dating right now?"
"Why aren't you dating anyone?"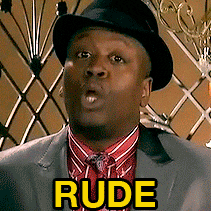 "What are you doing to snag a man?" *
Now that I've been dating an amazin-raisin feller for a few months, I'm starting to get the
"So do you think you two are going to get married?"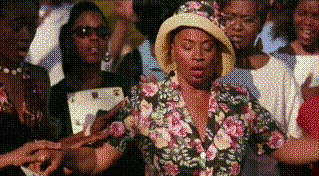 Anddddd I'm not there yet, but I've heard married people complain they get hounded with
"When are y'all going to have kids?"
And from there , who knows – probably constant badgering about when you're going to buy a house, make a star athlete out of your kid, retire, etc etc etc
Ayiyiyi! Too many nosy presumptive questions!
Just imagine if every time a soccer mom asked me when I was getting married, I said "I don't know — when are you getting your PhD?" Of course that would be mighty rude,  because that's obviously not their priority right now.. and getting a PhD likely does not fit into their life goals at all. Their question was of course just as rude because getting married *obviously* wasn't my top priority in my 20s, and who's to say it fits into my life goals at all.**  But I wouldn't be that snarky because I choose to take the high road! #holy
*anyway*
Regardless of the intent of the questioners, it's distressing to answer over and over and over again "I don't know," or "not anytime soon," or "when I receive a direct word from the Almighty."
If you're constantly hounded by any one or more of these questions, I encourage you to pump the brakes, be still, and actively reject the latent assumptions built into these questions. They are
1) you *must* finish / do / choose the activity in question and
2) you are "falling behind" or a failure of a human being if you don't tick off the running list of normal human activities in the order and time frame that suits all your friends and family.
So take heart! Your life is not anyone else's life. Sure, you want to check in with trusted people who love you to make sure you're not doing anything obviously destructive (e.g. staying in a toxic relationship), but other than that… you have so much freedom!  Even if the questioners are simply trying to be friendly and interested in your life, don't let them get to ya!
— EDITORIAL NOTES —
*Writing this blog, obvs *snorts*
**Maybe it does, maybe it doesn't. You'll never know until I'm deadz bwahaha