On the 20th anniversary that You've Got Mail graced the big screen,  my dear friend Lola told me she had seen You've Got Mail for the first time and thought it was "meh."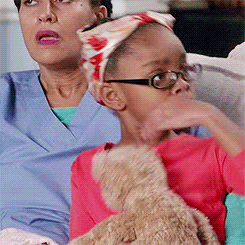 Needless to say, I was horrified. I have watched that movie more than any other, and it fills my heart with joy and wonder each time. How is You've Got Mail the best movie of all time ? Let me 'splain.
Friends first 

Besides perhaps When Harry Met Sally – another one of my absolutely favorite movies of all time – there are practically no rom coms that let their viewers enjoy so many minutes of the two main characters chumming it up. It adds a realistic charm to their entire relationship. It's not fiery and sexy, it's adorbs.

Wooing

I love love LOVE that Joe Fox spends so much time wooing Kathleen once he *SPOILER ALERT* gets over the fact that his fanciful email girlfriend is the woman who own the business he's trying to crush. It seems that IRL, most men go for women that are low hanging fruit and are so aware of the desperation of women over age 25 that they have no will to spend any amount of time trying to get to know, much less woo, any one woman. So You've Got Mail really shines in championing a man who is so taken by a woman who – despite having zero sexy time ! – captivates him enough that he's willing to put in significant time and effort convincing her to fall in love with him.

NY love

Very rarely can a movie, much less a rom com, change my perspective on something IRL. But Kathleen's feels for NYC gave me feels for NYC. The last time I went to New York City, I felt the charm – deep in my tums (at least in upper east side 😀 ) ! 

The magic factor

I don't know what else to call it, but You've Got Mail captures that magic that's missing from modern rom coms. There's something … lovely … about this story. It makes me feel warm and fuzzy. It makes me feel happier about life and love. That's what rom coms are for!  
Okay — your orders are to watch You've Got Mail, soak  in the wonder and magic, and agree with me that it's the best rom com of all time!! Please and THANK YOU