On the 20th anniversary that You've Got Mail graced the big screen,  my dear friend Lola told me she had seen You've Got Mail for the first time and thought it was "meh."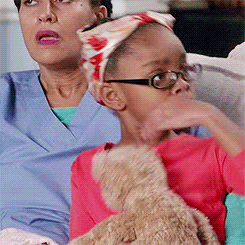 I was aghast that a person as great as Lola could feel "meh" about a great movie. But after a few months of brooding, I graciously excused my friend's misjudgment. After all, she is not a wisened dame such as myself but a mere youthful lass who still has lingering brain damage from too much Lizzie McGuire exposure. 
Nevertheless, I wept bitterly at the idea that many young persons are glibly going about their trivial lives and failing to appreciate the magical wonder of You've Got Mail.
Alas! Cgallo is not one to sit idly by as disaster strikes. Thus, I have written an introductory epistle to educate the poor, ignorant masses that have not seen and/or appreciated this movie for the jewel of perfection it truly is.
How do I love thee, You've Got Mailee? Let me count the ways…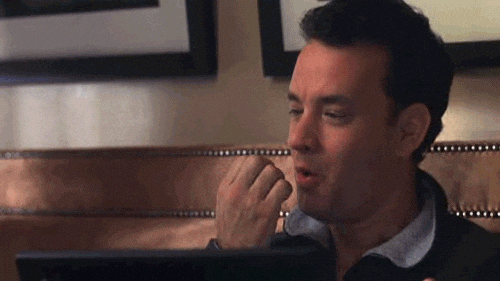 Depth

Unlike most of the trashy rom coms that are too often made, You've Got Mail doesn't just throw characters into situationally awkward/funny situations until they randomly fall in love. No, they actually take the time to give their characters personalities that are both entertaining but also very… real. Consider this quote from Kathleen Kelly, the female protagonist –

Sometimes I wonder about my life. I lead a small life – well, valuable, but small – and sometimes I wonder, do I do it because I like it, or because I haven't been brave? So much of what I see reminds me of something I read in a book, when shouldn't it be the other way around?

They don't just show an adorable little bookshop keeper who you're supposed to root for because she's sassy.  They give you an inward look into her noggin and heart.  

Lit side characters 


One of my pet peeves is when movies have side characters that are generic, flavorless, fill-in characters. You've Got Mail has quirky – yet again, still somehow real! – friends and family that are delightful to watch in their own right, but also help you get a better understanding of the main characters. For example, Joe Fox's girlfriend Patricia (played by Parker Posey ) is the epitome of New York busy and crass. This fits with the big business, ass-hole-ish persona of Joe Fox,  but she doesn't bring out the playful sweetness that he shows with Kathleen. Similarly, Kathleen Kelly's boyfriend Frank (played by Greg Kinnear ) is the epitome of New York  intellectual. This fits with the bleeding heart, anti-big-business persona of Kathleen Kelly, but he seems to bore her and frustrate her with his self-righteous liberalism, whereas Joe makes her laugh and brings out the whimsy in her. 

Friends first 


Besides perhaps When Harry Met Sally – another one of my absolutely favorite movies of all time – there are practically no rom coms that let their viewers enjoy so many minutes of the two main characters chumming it up. It adds a realistic charm to their entire relationship. It's not fiery and sexy, it's adorbs.

Wooing 

I love love LOVE that Joe Fox spends so much time wooing Kathleen once he *SPOILER ALERT* gets over the fact that his fanciful email girlfriend is the woman who own the business he's trying to crush. It seems that IRL, most men go for women that are low hanging fruit and are so aware of the desperation of women over age 25 that they have no will to spend any amount of time trying to get to know, much less woo, any one woman. So You've Got Mail really shines in championing a man who is so taken by a woman who – despite having zero sexy time ! – captivates him enough that he's willing to put in significant time and effort convincing her to fall in love with him.

NY love 

Very rarely can a movie, much less a rom com, change my perspective on something IRL. But Kathleen's feels for NYC gave me feels for NYC. The last time I went to New York City, I felt the charm – deep in my tums (at least in upper east side 😀 ) ! 

The magic factor

I don't know what else to call it, but You've Got Mail captures that magic that's missing from modern rom coms. There's something … lovely … about this story. It makes me feel warm and fuzzy. It makes me feel happier about life and love. That's what rom coms are for!  
Okay — your orders are to watch You've Got Mail, soak  in the wonder and magic, and agree with me that it's the best rom com of all time!! Please and THANK YOU